Welcome to the official blog of SAG Infotech Private Limited Here you can find all the latest and updates news, articles, rules and regulation related to the taxation industry with official notifications including GST, Income Tax, TDS. One can also go through product-related articles and description and can request for a free demo through the query form.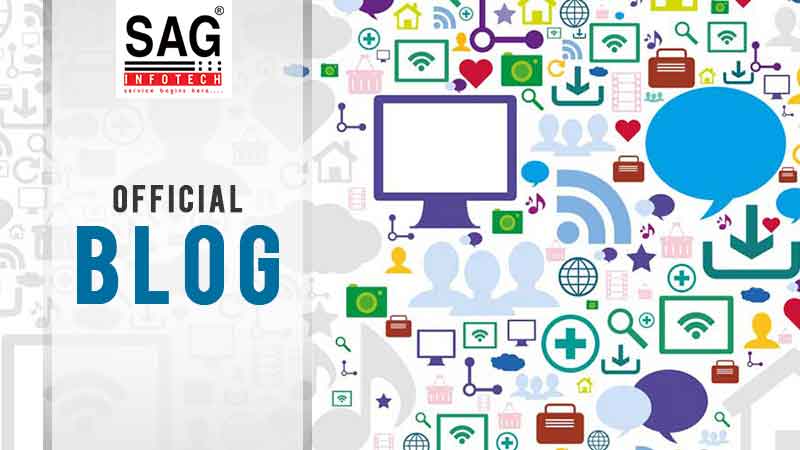 Following Tax-related Topics are Covered in This Blog
Here's the list of all the major topics that we cover about the taxation industry as well as our product (Gen GST) to help users stay updated with the latest GST rules and regulations, return filing dates, income tax eligibility, and other taxation norms in India. Also, through this blog, we are providing solutions and answers to all the user queries received by our expert tax professionals and in-house chartered accountants. We are here to help you with all the tax-related matters, you can contact us through the comment section in respective blog posts.
GST News and Updates
In this section, you find all the latest news, information and updates coming from the official GST Council and the indirect tax department of India. We try our best to keep the information as fresh and timely as possible to keep our users updated.
Latest in Income Tax
Find here updates about all the latest happenings and information about income tax rules, provisions and regulations in India. Besides IT news and filing details, we also occasionally share tips and guides to help readers with income tax compliance. Click for Latest Income Tax Updates
TDS (Tax Deducted at Source)
How and where is TDS applicable? Do you need to pay TDS on your income? How are TDS returns filed? Find answers to all these questions along with updates about TDS filing and taxation rules in India right here. Read More About Latest TDS Updates
Tutorials/Tips
Besides the news and updates about GST (indirect) and direct taxation system in India, we help you with regular tips, suggestions, advice and tutorials about GST and other taxes in India.
Queries Answered by Experts (CA/CS)
This is the section dedicated to answering the various GST and taxation related queries asked by the users and readers of our portal. All the queries are answered by our tax experts and professional chartered accounts & company secretaries to the best of your satisfaction.
Due Dates for Return Filing
Here, you can find the latest due dates (last date) for the filing of various tax returns, including GST return filing due date and income tax return filing date, along with updates and news for the same. Check out All Due Dates
GST Return Filing Updates & News
The government is planning to soon introduce the new GST return filing system. Read our blog to stay apprised of the latest news and updates about the same. Also, read our exclusive guides to the GST return filing process for GSTR 1, 2, 3 and so on, along with step-by-step snapshots.
Vast Tax Software Portfolio
SAG Infotech Private Limited is a Software company which deals in developing Software solutions for Chartered Accountants. This company is serving with their product since the year 1999. It has attained many emblems. Being a pioneer in IT solutions for CA, the company has stepped into the field of outsourcing, business process management and several other solutions and systems.
It has brought up various taxation software and products under the brand name Genius. The company has also developed Gen GST software which facilitates the E-filing of the tax, GST billing and E Waybill. The popular products are Gen IT, Gen TDS, Gen PayRoll, Gen XBRL, Gen CompLaw, CA Portal and many more.
The Purpose of SAG Infotech Official Blog
With this blog, our sole purpose is to keep our readers, including common people and tax professionals, updated with the latest and ongoing things in the Indian taxation industry. We are committed to providing only the right and verified information with complete and correct details to you.
Source of Information
We provide all our news, blogs and articles of Income-tax, GST, TDS and multiple tax based rules and regulation from the means of popular and widely accepted news channels, portals and our tax experts. All the views, opinions and information regarding tax industry is purely based on reputed sources and we only convey their knowledge in a simple and understandable manner to our clients.
Official sources are from particularly Business Standard, Times Of India, Financial Express, Livemint, The Quint, Economic Times, The Hindu, CBIC Official Portal, GSTN Official Portal, Income Tax Department Official Portal etc.
The blog.saginfotech had found its place in multiple significant articles and PDF of organizations, portals, and informational platforms where they have mentioned us to further explain the GST topics in wide form.