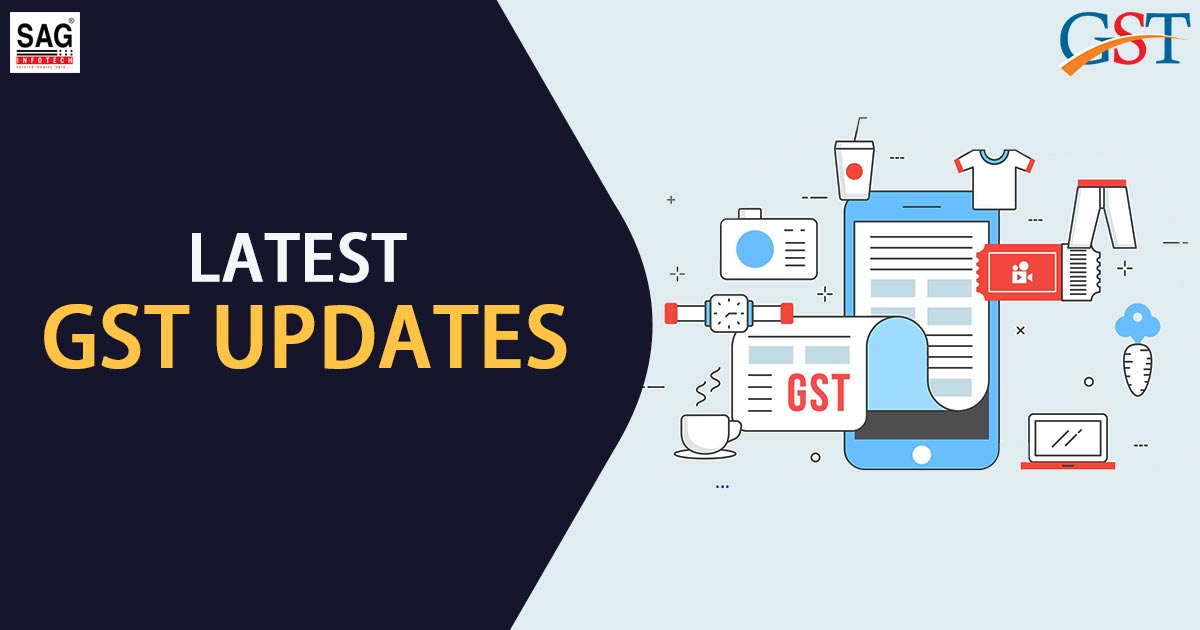 The government keeps on amending and updating the provisions related to different types of taxes. The reason could be anything, but in most cases, the changes are made for the ease of the taxpayers. In this article, you will get to know about such amendments and updates related to GST.
Goods and Services Tax (GST) in India
Goods and Services Tax is the tax levied by the Indian Government on the procurement of goods or services in the country. The tax was introduced in the year 2017. The tax has replaced all the other indirect taxes, like Value Added Tax (VAT), and compressed them into a single tax. GST is charged by the government in slabs. The present slabs being 5%, 12%, 18%, and 28%. GST is managed by the Goods and Services Tax Council and is governed by the Goods and Services Tax Act, 2017.
GST is levied on all types of goods and services except petroleum products, alcoholic drinks, and electricity, on which the taxes are levied by the state governments. It is divided into two parts namely, State Goods and Services Tax (SGST) collected by state governments and Central Goods and Services Tax (CGST) collected by the central government. The share of both governments is equal to GST. For example, if 5% GST is being charged on a product the SGST (2.5%) and CGST (2.5%) will be equal. There is another type of tax Integrated Goods and Services Tax (IGST) that is charged on goods and services supplied inter-state.
The tax was introduced to remove the cascading of taxes, the situation of collecting multiple taxes on every level of production. It is done under GST too, but the manufacturer is refunded back on further levels. It is a destination-based tax, it is collected by the state in which the said good or service is consumed rather than to that state in which the good or service was manufactured.
Latest GST Updates for Companies & Taxpayers
27th May 2020
"IRP/RPs registration facility is available on the official GST Portal". Read More
26th May 2020
"Special Refund & Drawback Disposal Drive to benefit MSMEs/Exporters during COVID19. 6.76 lakh IGST/Drawback/Refund claims amounting to Rs.8656 crore disposed off."
25th May 2020
"CBIC is committed to ensuring Liquidity to GST Taxpayers especially MSME Sectors during Lockdown. 29230 refund claims amounting to Rs.11052 crores disposed off from 8th April to 24th May 2020"
16th May 2020
Section 128 of Finance Act, 2020 to come into action/force fro changes in Section 140 of CGST Act w.e.f. 01.07.2017. Read Notification No. 43/2020
06th May 2020
GSTR-9 annual & GSTR-9C audit reconciliation form due date extended till 30th September 2020 for the financial year 2018-19, Read Notification No. 41/2020
The E-Way Bill validity issued on or before March 24th, 2020 expiring between March 20th, 2020 to April 15th, 2020, extended to May 31st, 2020, Read Notification No. 40/2020
EVC mode: Now the companies can use the new option of filing GSTR-3B (from 21st April 2020 to 30th June 2020), Read Notification No. 38/2020
28th April 2020
Provisions are given the effect of rule 87 (13) and Form GST PMT-09 of the CGST Rules, 2017. Download and view the official notification no. 37/2020 by the CBIC Department
Trade Facilitation Measures During the Outbreak of COVID-19. More Details
13th April 2020
The ministry of finance has issued a circular on the matter of clarification in respect of certain challenges faced by the registered persons in the implementation of provisions of GST Laws-reg. Download and view the official circular number 137/07/2020 by the CBIC Department
8th April 2020
Pending, GST and Custom refunds are to be released on an immediate basis. The announcement was made by the government on Wednesday. This decision will lead to the betterment of around 14 lakh taxpayers and around 1 lakh business entities (including MSMEs). The total refund provided by the government would somewhere be near Rs. 18,000 crores. Download and view the official Press release by CBIC in India
24th March 2020
The Smt Nirmala Sitharaman (Union Financial Minister) has announced some relaxation for businesses to cope up with the pandemic time of COVID-19 as on 24th March 2020, as follows:
23rd March 2020
Certain important notifications are announced:
14th March 2020
On Saturday, 14th March 2020, the 39th GST Council Meeting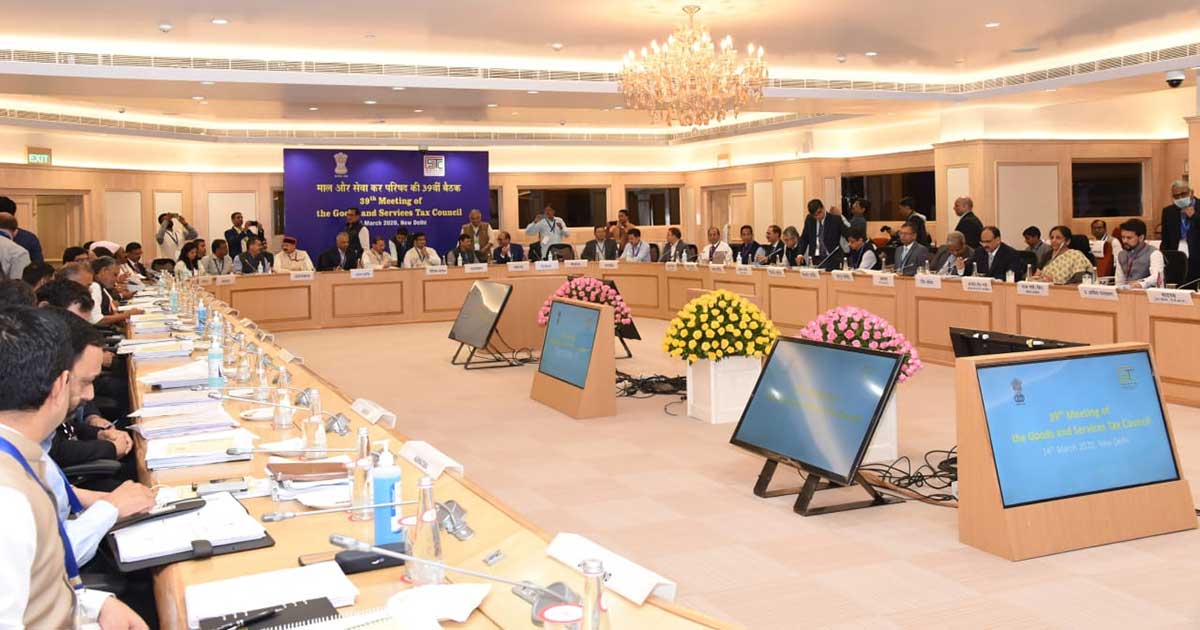 As per the sources, the next upcoming 39th GST council meet will discuss states' compensation. Also, the members will review the changes in the current slab rate. Read More was conducted. In it, an extension to the implementation of the new GST returns and e-Invoicing was announced.
7th February 2020
The last date to fill and submit TRAN-01 for carrying forward the transitional credit is now extended to 31st March 2020, this is only for those taxpayers who failed to file the same earlier due to technical glitches.
3rd February 2020
The furnishing of return in GSTR-3B for the periods January, February and March 2020 is now notified in a staggered manner, and only for those with last year's annual turnover up to Rs 5 crore, as follows:
22nd of the next month for taxpayers of – Karnataka, Goa, Chhattisgarh, Madhya Pradesh, Maharashtra, Kerala, Gujarat, Tamil Nadu, Telangana or Andhra Pradesh or the Union territories of Daman and Diu and Dadra and Nagar Haveli, Puducherry, Andaman, and the Nicobar Islands and Lakshadweep
24th of the next month for taxpayers of – Uttarakhand, Himachal Pradesh, Punjab, Haryana, Rajasthan, Bihar, Uttar Pradesh, Sikkim, Arunachal Pradesh, Meghalaya, Assam, Nagaland, Manipur, Mizoram, Tripura, West Bengal, Jharkhand or Odisha or the Union territories of Jammu and Kashmir, Chandigarh, Ladakh, and Delhi. For the rest of the taxpayers, the due date remains the same.
3rd February 2020
The due date for filing of annual return or reconciliation statement in form GSTR-9 or GSTR-9C for Financial Year 2017-18 is further extended. The filing can be done to 5th February and 7th February 2020, on the basis of the state or union territory in which the taxpayer is registered as follows:
5th February 2020
Chandigarh, Haryana, Ladakh, Delhi, Gujarat, Punjab, Jammu and Kashmir, Rajasthan, Tamil Nadu, and Uttarakhand.
7th February 2020
Andhra Pradesh, Andaman, and the Nicobar Islands, Assam, Arunachal Pradesh, Bihar, Chhattisgarh, Dadra, and Nagar Haveli and Daman and Diu, Goa, Himachal Pradesh, Jharkhand, Kerala, Karnataka, Lakshadweep, Maharashtra, Madhya Pradesh, Manipur, Meghalaya, Mizoram, Nagaland, Odisha, Puducherry, Sikkim, Tripura, Telangana, West Bengal, Uttar Pradesh, and Other Territory.
10th January 2020
The date of the one-time amnesty scheme to file all GSTR-1 FORM from July 2017 to November 2019 is extended till January 17th, 2020. Download and view official notification